Finding a caring, reputable dementia care provider in the expansive city of Kolkata can seem as daunting as locating a prized orchid in the Sundarbans. But having the right navigation tools and mindset makes the search process manageable. Follow this comprehensive guide to uncover that diamond in the rough.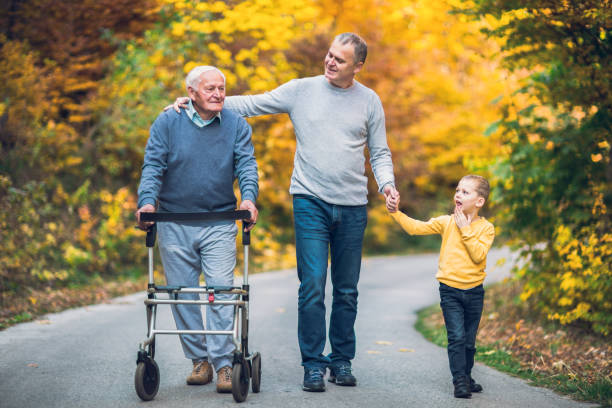 Document Their Needs and Preferences Like a Skilled Detective
First, thoroughly assess your loved one's health condition, cognitive capabilities, safety risks, behaviours, personality, interests, and care preferences to gather clues about optimal care. For example, can they successfully prepare nutritious meals, appropriately take medications on schedule, navigate stairs safely, and tend to personal hygiene alone? What are their favourite activities or foods? Detailed documentation of their total profile creates a unique care roadmap as specialized as a fingerprint.
Gather Insights and Recommendations from Trusted Informants
Reach out to trusted sources familiar with quality dementia care options and reputations in Kolkata such as the Alzheimer's and Related Disorders Society of India, doctors, senior health agencies, social workers, and fellow caregivers or families for insights. Those who have already conducted reconnaissance in the terrain provide invaluable guidance on providers worth pursuing and any to possibly avoid. Come armed with a list of detailed questions.
Inquire Deeply from Potential Providers and Listen Closely
After developing a list of potential providers, take time to call each one, explain your specific situation, priorities and needs, and probe deeply with questions. Inquire about care philosophies, specialized services, staff training and certifications, types of engaging activities offered, accessibility features, medical capabilities, and more. Listen closely to gain insights from both what they say and how comprehensive their answers are. Quality clues often hide in the little details.
Inspect Shortlisted Providers Like a Discerning Inspector
Once you've narrowed down the most promising options, rigorously vet each one through steps like unannounced site visits, interviewing staff, tasting food samples, contacting references, shadowing care routines, verifying licenses, and more. Develop a checklist based on your priorities. Assess the culture from how engaged residents appear to how compassionate staff interact. A meticulous eye and instinct help verify quality care going beyond surface impressions.
Embrace a Patient, Iterative Mindset While Searching
Finding the perfect dementia care is a marathon, not a sprint. Invest time thoroughly assessing needs, gathering wide input from both professionals and personal sources, asking probing questions, and rigorously inspecting shortlisted providers. Stay patient but persistent, and willing to iterate if needed. With the right diligent process, you can uncover an exceptional care environment tailored to your loved one's needs like finding that rare precious orchid.