Caring for a loved one with dementia can be very challenging. Having their medical information organized in one dementia care binder makes caregiving much easier. This vital organizational tool empowers families to provide attentive, informed care.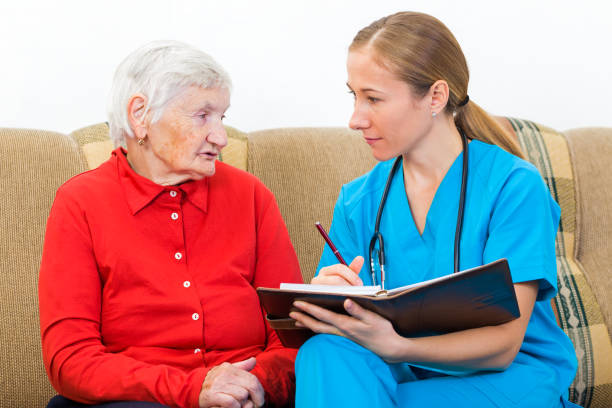 Gather Important Documents for the Dementia Care Binder
Start by gathering key medical and legal paperwork for the dementia care binder. This includes:
Current medication list such as Aricept, Namenda, blood pressure medications  

Lab results from the past 1-2 years like A1C for diabetes or cholesterol panels

Radiology results like CT scans checking for strokes 

Cardiac test results such as echocardiograms and EKGs

Pathology reports from any biopsies 

Hospital discharge summaries from related stays like after pneumonia

Primary care visit notes about dementia symptoms and cognition

Specialist notes like from neurologists or psychiatrist

An advance directive, POLST form, living will
Also include basic info like allergies to medications, detailed medical conditions like Parkinson's disease, and surgical history like pacemaker implantation or hip replacement. 
Organize the Dementia Care Binder
Get a 3-ring binder with tab dividers. Organize sections for:
Medications

Lab/Test Results

Radiology Results

Cardiac Testing 

Medical History  

Hospital Records

Doctor Visit Notes

Legal Documents   

Care Instructions
Use clear plastic sheet protectors to keep original documents neat, clean, and safe in the dementia care binder.
Add Care Instructions
Include any instructions for medical devices or daily care routines in the dementia care binder. For example:
How to use oxygen equipment 

Reminders for mobility exercises or stretches  

Detailed schedule for taking complex medications at different times

Techniques for dressing, bathing, eating
Caregivers can quickly reference this vital info.
Maintain Updated Versions 
When new results or paperwork comes in for the dementia care binder, file them in the right section. Shred outdated versions. Keep a digital copy as a backup.
Bring the Dementia Care Binder to Appointments
Having this organized binder makes doctor visits more productive. Doctors can review past records and make informed decisions for dementia care. You don't have to scramble for paperwork or remember care details.
Share the Dementia Care Binder with Care Circle
Allow other family caregivers access to the binder contents. Or, share a digital copy so everyone stays updated. But be mindful of HIPAA privacy regulations.
Keeping a well-organized dementia care binder takes dedication, but pays off tremendously. This vital organization tool empowers families to provide attentive, informed care for their loved one with dementia.