Chronic pain, defined as persistent discomfort that lasts 3-6 months or recurs intermittently, is a common reality for many adults 65 and older. While it may not always be possible to completely eliminate chronic pain, there are effective ways for older adults to manage ongoing discomfort and improve their overall quality of life. Here are five key strategies to think about: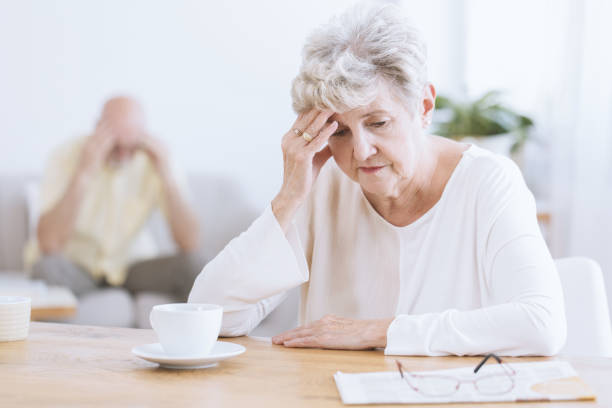 Continue to be Active: Maintaining physical activity, as counterintuitive as it may appear, is critical for seniors living with chronic pain. Inactivity can weaken muscles and contribute to other sources of pain. Low-impact exercises for seniors include walking at a comfortable pace, water-based workouts that stimulate core muscles with less stress, and chair-based exercises that use handheld weights or resistance bands. Some elderly people may require physical activity assistance, and professional carers in Jefferson County can provide the necessary assistance to help seniors maintain an independent and active lifestyle.
Medication Management: Anti-inflammatory drugs may provide relief for older adults suffering from chronic pain caused by inflammation. While opioid pain relievers are an option, they have well-documented side effects and risks. Palmitoylethanolamide (PEA), a drug that effectively treats chronic pain without the addictive properties of opioids, is an option worth considering. Any medication for chronic pain must be taken exactly as prescribed.
Use Hot/Cold Therapy: Heat and cold applications can help with chronic pain management. Cold therapy reduces inflammation in the affected area, whereas heat stimulates circulation and the body's natural healing process. Cold therapy can be provided by ice packs or cooling gel, while heat therapy can be provided by heating pads, gels, warm baths, or showers.
Investigate Alternative Treatments: Alternative treatments can be beneficial for seniors who want to reduce their long-term reliance on medication. Consider TENS (transcutaneous electrical nerve stimulation) units, which use low-voltage electrical impulses to disrupt pain signals. Acupuncture, chiropractic adjustments for spinal alignment, biofeedback to regain control over internal processes, and mindful meditation to shift pain perception are other alternative treatments appropriate for older adults with chronic pain.
Manage Stress: Stress frequently accompanies chronic pain in older adults, exacerbating physical discomfort and making chronic conditions more difficult to manage. Seniors can reduce stress by seeking support from family and friends, keeping a journal to express feelings related to chronic pain, considering psychotherapy (talk therapy), engaging in relaxing activities such as music, arts and crafts, or spending time with pets, and practising controlled-movement techniques such as yoga, Pilates, or tai chi.
Caring for an elderly loved one who suffers from chronic pain can be difficult. When looking for senior care agencies, consider Home Care Assistance for dependable, high-quality in-home care. They provide 24-hour live-in care for seniors who require extensive assistance, as well as respite care for family carers who need a break. Seniors can age in place safely and comfortably with their help, managing chronic pain and enjoying an improved quality of life.