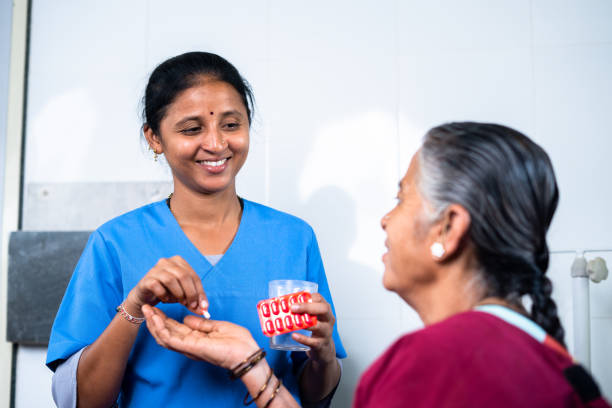 Caring for an elderly person is an honour and a privilege, but it also comes with a lot of responsibilities. Knowing what is expected of you as a carer is important whether you are taking care of a parent, grandparent, or other loved one. A carer for the elderly has several important roles, and we will go through some of them below.
To Guarantee Everyone's Safety
Caregivers have a duty to protect the wellbeing of those in their care. As an example, you could put in grab bars or non-slip flooring to make your home safer for you. It is also important to keep an eye out for and do all you can to remove any environmental risks.
Help with Everyday Duties
Elderly people often require help with basic hygiene tasks including bathing, clothing, and grooming. You, as a caretaker, may need to do this yourself or hire a home health aide.
Control Medication
It might be difficult to keep track of the many prescriptions that many seniors take. It is your duty as a caretaker to keep tabs on your loved one's prescription intake, as well as any adverse reactions or drug interactions.
Provide emotional stability by providing comfort.
Loneliness and isolation are common concerns for the elderly. Emotional support can be provided by a carer simply by spending time with their loved one, doing things together, and listening to them talk about their feelings.
Coordinate Medical Care
Appointments, medicine, and communication with doctors are just some of the tasks that may fall on your shoulders as a caretaker.
Eat Right!
Good eating becomes even more important as we become older for the sake of our health. Caregiving responsibilities can include shopping for groceries, cooking healthy meals, and keeping tabs on your loved one's dietary intake to make sure they are getting the nourishment they need.
Take Care of Your Home and Make It Cozy And Clean
As a caretaker, it is your duty to make sure that your loved one has a pleasant, healthy, and secure living space. Household chores like cleaning, laundry, and cooking are examples.
Support Your Loved One in Need
You have taken on the role of carer because you want what is best for your loved one. Your advocacy may be required to secure the appropriate treatment and assistance for them.To sum up, there is a wide range of duties associated with caring for an elderly person. 
You should look out for your loved one's well-being by helping them with their day-to-day tasks, monitoring their medications, offering comfort and companionship, coordinating their medical care, making sure they get enough to eat, keeping their living space clean and comfortable, and speaking up for them when they need help. 
Subscribe to our YouTube channel and save our website in your bookmarks for easy access to extra resources and information in the event of a support or informational emergency.
Frequently Asked Questions:
What resources are available for carers of elderly persons?
Support groups, temporary relief from caregiving duties, and in-home medical aid are just some of the options open to carers.
How do I know if my loved one needs a home health aide?
It may be time to hire a home health aide if you are having trouble caring for your loved one or if their demands have escalated.
What financial assistance is available for carers?
Help for carers is offered in the form of Medicaid, Medicare, and veteran's benefits, to name a few.
What are some signs that my loved one may need more help at home?
Inability to complete routine tasks, memory loss, emotional or behavioural shifts, and an increased need for medical care are all indicators that your loved one may benefit from additional support at home.
How can I take care of myself as a carer?
The answer is that self-care is essential for carers. Some examples of this are pausing to recharge and rest when necessary and asking for help from loved ones.