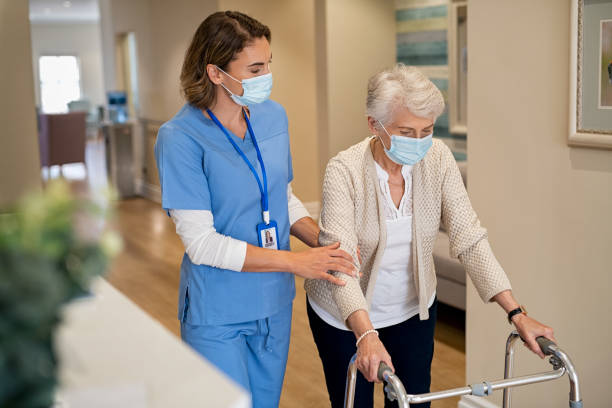 Our responsibilities to assist and care for our ageing parents increase as they require more of our time and energy. Understanding how to begin assisting your ageing parents can be difficult, but there are many things you can do. The finest strategies to assist your ageing parents are discussed in this article.
Communicate
Maintaining open lines of communication with your parents is the first step towards providing for them as they age. You should inquire about their wants, likes, and worries. Give careful consideration to what they are saying and make an effort to see things from their perspective.
Offer Assistance
Make yourself available to assist your parents with chores like food shopping, cleaning, and cooking. If you can not be there in person, think about hiring someone in their area to offer the service they need.
Schedule a Doctor's Visit
Medical attention typically increases with ageing. Help your parents manage their schedules, transportation, and medications by offering to assist them in doing so.
Provide emotional stability by offering comfort.
The passage of time can bring about negative emotions in our parents, such as loneliness, isolation, and sadness. Supporting someone emotionally is just as vital as supporting them physically. Maintain consistent contact with your parents through phone calls, in-person visits, and invitations to join you in fun pursuits.
Prepare for the Future
Your parents should be involved in your future planning. They may want to talk about their wishes for end-of-life care, draught a will, and set up a trust fund.
Look for Expert Advice
Do not hesitate to get outside assistance if you need it to deal with the demands of caring for your ageing parents. Think about getting some help, whether it is from a carer, a therapist, or a support group.
In conclusion, caring for our ageing parents can be a trying but ultimately fulfilling endeavour. 
Talking with them often, offering assistance, arranging for medical care, providing emotional support, planning for the future, and obtaining expert aid are some of the greatest ways to support them.
Subscribe to our YouTube channel and save our website in your bookmarks for easy access to extra resources and information in the event of a support or informational emergency.
Frequently Asked Questions:
What are some signs that my elderly parents need help?
If your parents are having trouble with daily tasks, forgetting things, exhibiting mood or behavioural changes, or requiring more medical attention, these are all symptoms that they may require your assistance.
How can I talk to my parents about their needs without offending them?
Inquire how you can be of assistance and explain your issue as a starting point. Pay attention to what they have to say, and then offer encouragement and sympathy.
How do I know if it's time to employ a caretaker for my parents?
Your parents may need a caretaker if you are having trouble meeting their needs on your own or if their demands have increased since you last saw them.
What financial assistance is available for caring for elderly parents?
Help for carers is offered in the form of Medicaid, Medicare, and veteran's benefits, to name a few.
How can I balance caring for my parents with my other responsibilities?
The answer is that self-care is essential for carers. Some examples of this are pausing to recharge and rest when necessary and asking for help from loved ones.