As people age, they frequently require additional care and support to maintain their health and well-being. Senior citizen care services can help with this, but not all care services are created equal. It is critical to evaluate the quality of care services to ensure that seniors receive the best possible care.
So, how do you assess the quality of senior citizen care services? Here are some key factors to consider:
Staff qualifications and training
Staff providing care services should be well-trained and qualified to meet the needs of seniors. Look for care services with staff who have the necessary qualifications and training, such as registered nurses, certified nursing assistants, and trained carers.
Staff-to-resident ratio
The ratio of staff to residents is an important factor in determining care quality. Ideally, there should be enough staff to provide personalised attention to each resident. A low staff-to-resident ratio can lead to rushed care and insufficient attention to individual needs.
Safety precautions
Safety should be a top priority in senior citizen care services. Look for care services that have measures in place to ensure the safety of residents, such as emergency response systems, fall prevention programmes, and security measures to prevent wandering.
Programs for health and well-being
Care services should provide programmes and services to help seniors maintain their health and well-being. Look for care services that provide opportunities for physical activity, social interaction, and mental stimulation.
Cleanliness and hygiene
Cleanliness and hygiene are critical for disease prevention and overall health. Look for care services that maintain a clean and sanitary environment, including regular cleaning and disinfection of shared areas and resident rooms.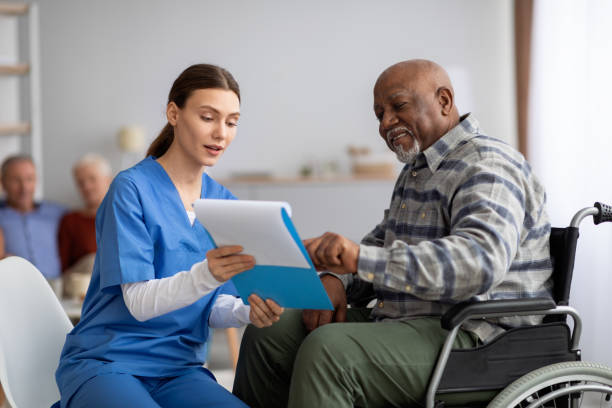 Now that you know what to look for when evaluating the quality of senior citizen care services, let's look at some statistics to help you make an informed decision.
According to the Centers for Disease Control and Prevention (CDC), approximately 1.3 million Americans live in nursing homes. According to the same report, the average nursing home resident requires assistance with three or more activities of daily living, such as bathing, dressing, and eating.
The National Institutes of Health (NIH) discovered that nursing home staffing levels can have a significant impact on care quality. The study discovered that facilities with higher staffing levels had lower rates of pressure ulcers, urinary tract infections, and other complications.
Another NIH study discovered that nursing homes with higher levels of staff training had lower rates of hospitalisation and higher overall quality of care.
In conclusion, assessing the quality of senior citizen care services is a critical decision that must be carefully considered. You can make an informed decision about the care services that are right for you or your loved one by looking at factors such as staff qualifications and training, staff-to-resident ratio, safety measures, health and wellness programmes, and cleanliness and hygiene. Remember to consider statistics and research when making your decision, as they can provide valuable insights into the quality of care provided by various facilities.